Really? I have to do this? Personally, I am a bit worried about Buddy and his non-posting ass. I'll give it the old college try. And, I am an NC State alumnus, so we all know what the hell that means.
NCAA
Oregon got rolled by Stanford.
The beat down was shocking. The score was shocking. However, what shocked me the most was the white RB for Stanford. Even, Duke and Vanderbilt don't go that way. Toby "Kunta Kinte" Gerhart ran for over 200 yards and three scores. I'd like to believe that somewhere in Connecticut, Merril Hoge was giving him a thumbs up.
Memphis has fired Coach Tommy West.
I loved the idea of running three wide receivers over 6' 2" and a big fat tackle breaking running back. This just goes to show you that my team concept from EA Sports' NCAA Football 2009 will not work in real major college football. Turds.
Northwestern beat Iowa and killed Rick Stanzi.
Okay, they didn't really kill Stanzi, but he hurt his ankle. And as an athlete, I can tell you that is one of the worst injuries in the world to have. Okay, so I am not an athlete, but I did jog this morning. Okay, so I did not jog, but I did walk this morning. However it was the the Krispy Kreme and I did take a
Segway
back. Baby steps to a healthier Rochester.
NFL
Lawrence Taylor was arrested on Sunday.
In other news, the sun rose in the east and set in the west. I was breathing oxygen and respiring carbon dioxide. Oh, and water is wet.
The (My) Buccanneers ended their losing streak against the Green Bay Packers.
Who feels like celebrating? Hey, let's go rob lead-footed safety Sabby Piscitelli's house!
Wait, someone already beat us to it.
Damn.
Tom Brady was motivated by Miami LB Joey Porter's talk before the game this weekend.
Joey Porter has obscene numbers this season (12 tackles and 2.5 sacks). That is nearly 2 tackles a game. He a machine. A big dumb loud mouthed overpaid borderline retarded machine that has been on only one winning team since leaving Pittsburgh. Someone once has described Joey Porter as "the strongest retard in the Special Olympics." Apt.
The Broncos signed Ty Law.
The 35-year old DB will paid $800,000 and will be permitted to talk about episodes of "Matlock" and "Murder She Wrote" with his fellow DB's at team meetings with Lawrence Welk playing in the background. In related news,
Herb Adderly
is waiting for the Broncos call. Their secondary is old.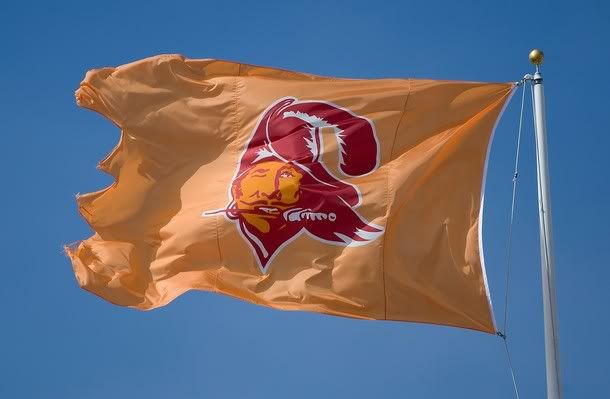 If this is gay, then hand me a vodka cocktail and find me a muscley man to grind on!